Sustainability
The Techfem project, a story of sustainability.
A report for
sustainability
Our path towards a future in line with the 17 Sustainable Development Goals of the European 2030 agenda.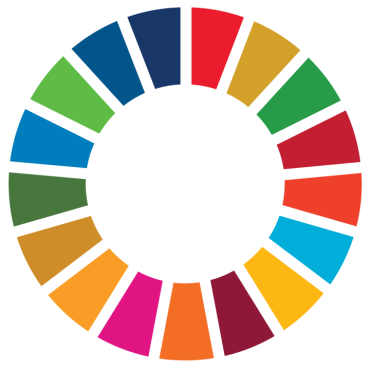 Sustainability, always.
We think that at the basis of a sustainable path there's a correct way of being and doing business. Our company philosophy is summarized in some fundamental principles that make up the message, the intellectual-professional testament of the founders.
These principles guide our constant transformation.
Transparency
For us consistency means adherence between behaviors and contents. We always want what we say reflects what we do.
Innovation
We don't like phrases like "it can't be done" or "it's always been done like this". Keeping up with the times and innovating means proposing new solutions, stimulating curiosity and seizing new opportunities.
Collaboration
At the base of everything there is always a team. And a team is made up of people. This is why we like to always listen, sharing skills and experiences. Only in this way does it evolve. Together.
Expertise
Professionalism is never a perception, but a cornerstone. The goal is to always master the subject and provide concrete, clear and quick pragmatic answers. We pay maximum attention to the needs of customers and colleagues and we always try to acquire new skills independently.
Ambition
A point of arrival for us is never really such. Achieving set goals is rewarding, but raising the bar from time to time is even more so. We aim for constant professional improvement, both individual and corporate, and once the finish line is cut, we return to the starting blocks for a new challenge.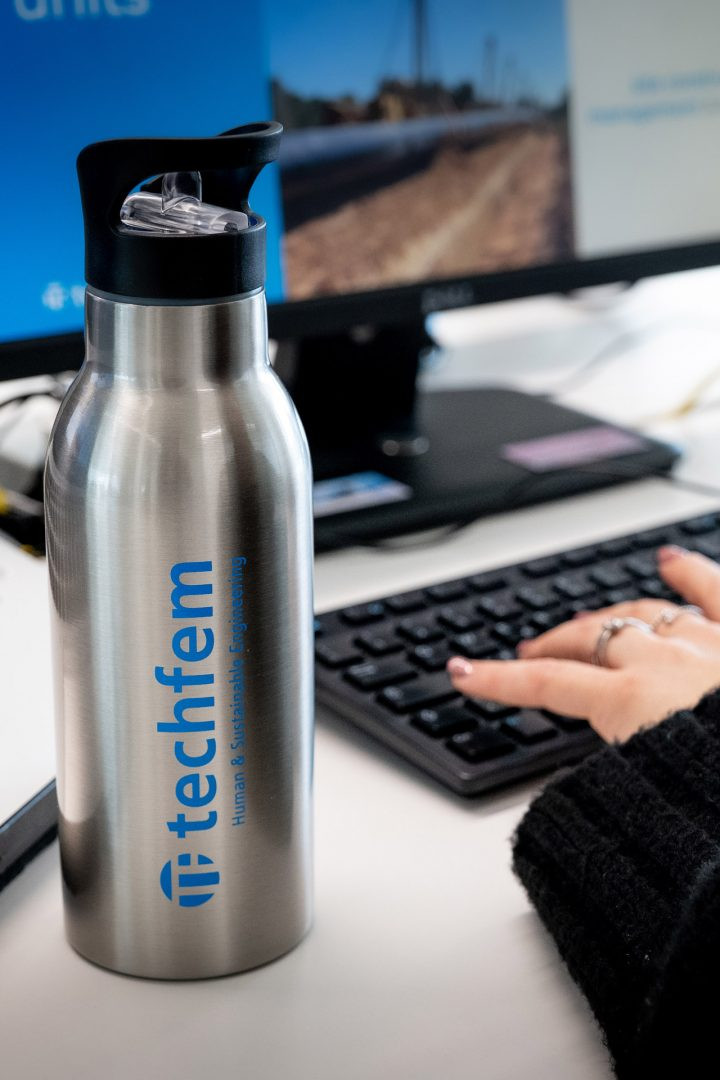 Our sustainability report... Coming soon!
«In 1984 two young engineers with experience in the energy sector decided to found a new dynamic professional reality, based on talent, responsibility, professionalism, collaboration and the ambition of wanting to face challenges that are always beyond their abilities, transforming them into successes and therefore capitalizing their growth.

This ethical approach and healthy development of skills helps to create a company philosophy that leads Techfem, through its evolutionary history, to deal not only with the business world, but also with the environment, social component, territory, governance capacity, with the awareness that the sustainability of these elements is the foundation for the continuity and continuous evolution of the company.

The new generations also demand sustainability in industrial activities, Techfem is ready to transform its business model in accordance with the requirements of ESG sustainability and wants to play a leading role in building the energy future of our country.»

Federico Ferrini, CEO & Managing Director
Sustainability Report Techfem 2021
Environmental
Sustainable energy
We develop projects and technological innovations with the intention of protecting the ENVIRONMENT.
In line with the development policies of the 2030 Agenda, our internal and external processes are constantly evaluated using the parameter of environmental sustainability.
The decarbonization path that aims at reducing emissions sees our society accelerate more and more.
Our know-how and constant technological innovation allow us to be active participants in the search for sustainable energy solutions.
Governance
Our concept of governance
With our industrial plan 2022-2026 we aim to evolve.
We are working to ensure that corporate governance is increasingly adequate and effective.
We pay particular attention to internal control systems (economic-financial indices) and risk management systems (health and safety, cybersecurity).
Ours is a corporate strategy permeated by the concepts of Sustainability, which sets concrete initiatives, KPI scorecards and targets aimed at guaranteeing long-term competitiveness by aiming to create a new business model.
The stability of our company is the result of a long history of ethics, integrity and responsible administration.
Our objectives are to ensure business continuity and create medium-long term value.