Consulenza
Monitoring system of the landfall microtunnel by Bragg Technology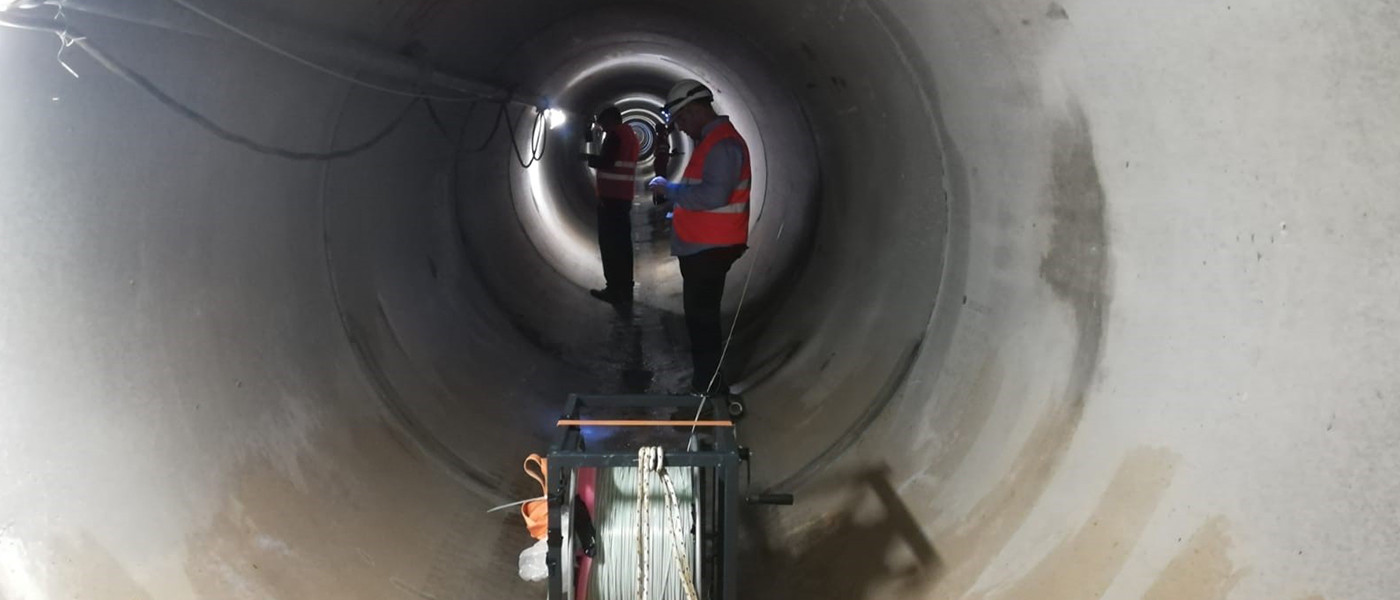 The scope of the present paper is to describe an innovative system and methodology for the monitoring of the structural integrity of a Microtunnel (MT), built for the Trans Adriatic Pipeline (TAP) at Italian sealine landfall.
TAP is the last portion of the gas pipeline that brings gas from new sources in the Caspian region to Western and South-Eastern Europe.
The offshore pipeline system consists of an approximately 105 km long offshore pipeline, with landfalls in both Albania and Italy. The Italian pipeline landfall is on the coast of Apulia Region in the municipality of Melendugno.
The Italian landfall has been realized through the MT technology, which allows the installation of the pipe without "open pit" trenching, thus minimizing the impact on the coastal environment.
The tunnel laying is performed by an innovative Tunnel Boring Machine (TBM), namely a guided remote-controlled milling shield.
The TBM is pushed into the ground and is completed with several hydraulically sealed cylindrical pipes (made of pre-compressed reinforced concrete) of 2400/3000 mm of internal/external diameter. All the single segments merge in a unique continuous tunnel, which houses the gas pipeline. After completion the pipeline remains flooded in seawater in the MT.
According to requirements of maintenance plan and firefighting measure, a proper periodic check of the MT was required to prove the MT integrity and avoid any obstruction to the gas venting. It was therefore proposed an innovative methodology for monitoring the structural integrity of the MT based on a network of optical fiber cables (defined "sensing cable") in which both strain and temperature sensors are embedded. These sensors have been realized through Bragg technology.
The measurements are based on the monitoring of the axial extension to which a series of strain sensors, embedded in the optical fiber cables, should be subjected in case of MT collapse.
Such chain of sensors is properly constrained on the MT internal surface, between specific fixed points realized on the concrete cylindrical segments.
The details on the design, the materials selection, the installation and the monitoring methodology are reported in the paper.