AIDIC CISAP10, the 10th International Conference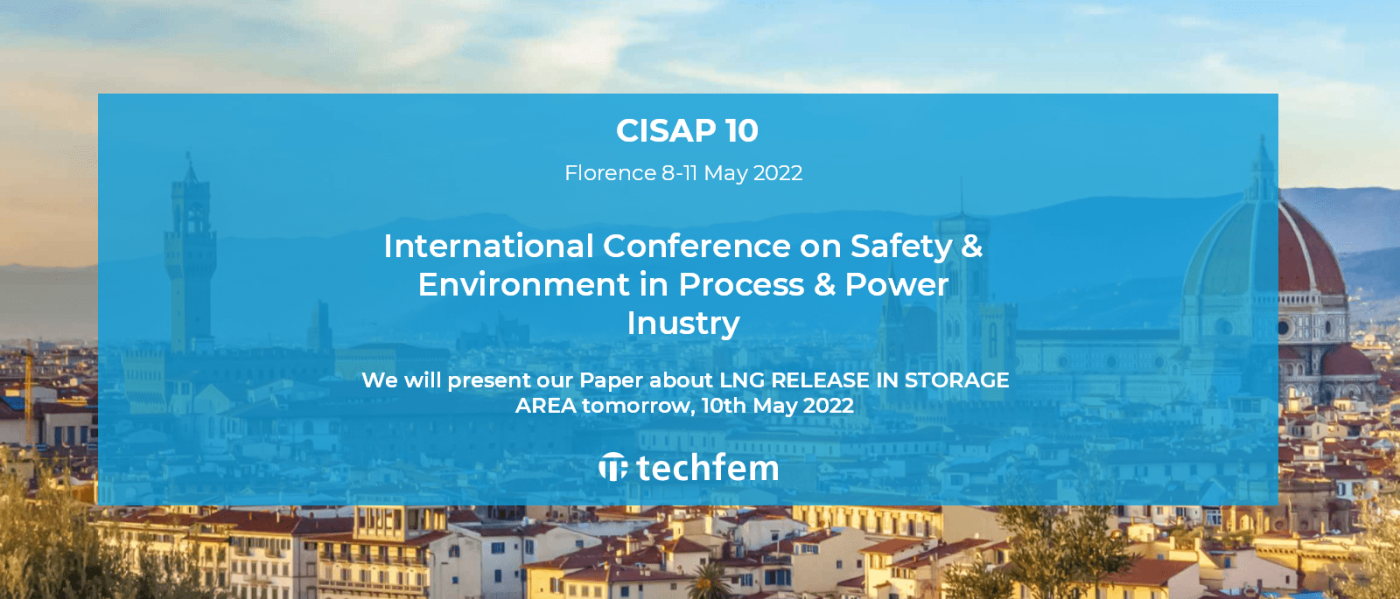 Tomorrow 10th May, we will participate in AIDIC CISAP10, the 10th 𝐈𝐧𝐭𝐞𝐫𝐧𝐚𝐭𝐢𝐨𝐧𝐚𝐥 𝐂𝐨𝐧𝐟𝐞𝐫𝐞𝐧𝐜𝐞 𝐨𝐧 𝐒𝐚𝐟𝐞𝐭𝐲 & 𝐄𝐧𝐯𝐢𝐫𝐨𝐧𝐦𝐞𝐧𝐭 𝐢𝐧 𝐏𝐫𝐨𝐜𝐞𝐬𝐬 & 𝐏𝐨𝐰𝐞𝐫 𝐈𝐧𝐝𝐮𝐬𝐭𝐫𝐲.
We will present our paper "𝘓𝘕𝘎 𝘙𝘌𝘓𝘌𝘈𝘚𝘌 𝘐𝘕 𝘚𝘛𝘖𝘙𝘈𝘎𝘌 𝘈𝘙𝘌𝘈: 𝘔𝘜𝘓𝘛𝘐𝘗𝘏𝘈𝘚𝘌 𝘔𝘖𝘋𝘌𝘓𝘓𝘐𝘕𝘎 𝘈𝘕𝘋 𝘊𝘍𝘋 𝘚𝘐𝘔𝘜𝘓𝘈𝘛𝘐𝘖𝘕 𝘍𝘖𝘙 𝘊𝘖𝘕𝘚𝘌𝘘𝘜𝘌𝘕𝘊𝘌𝘚 𝘈𝘕𝘈𝘓𝘠𝘚𝘐𝘚 𝘐𝘕 𝘙𝘐𝘚𝘒 𝘈𝘚𝘚𝘌𝘚𝘚𝘔𝘌𝘕𝘛" written by our colleagues Katia Cassano, Alessio Pierro, Raffaella Perini and Paolo Farinelli.
LNG will play a crucial role in the next future to unlock alternative supply of natural gas to Europe and increase the storage capacity. We propose an innovative approach based on CFD simulation in order to upgrade the level of risk assessment's detail and to study in a more accurate way the liquefied natural gas leak's consequences.
See you tomorrow in Florence!