Techfem Mobility Time 2023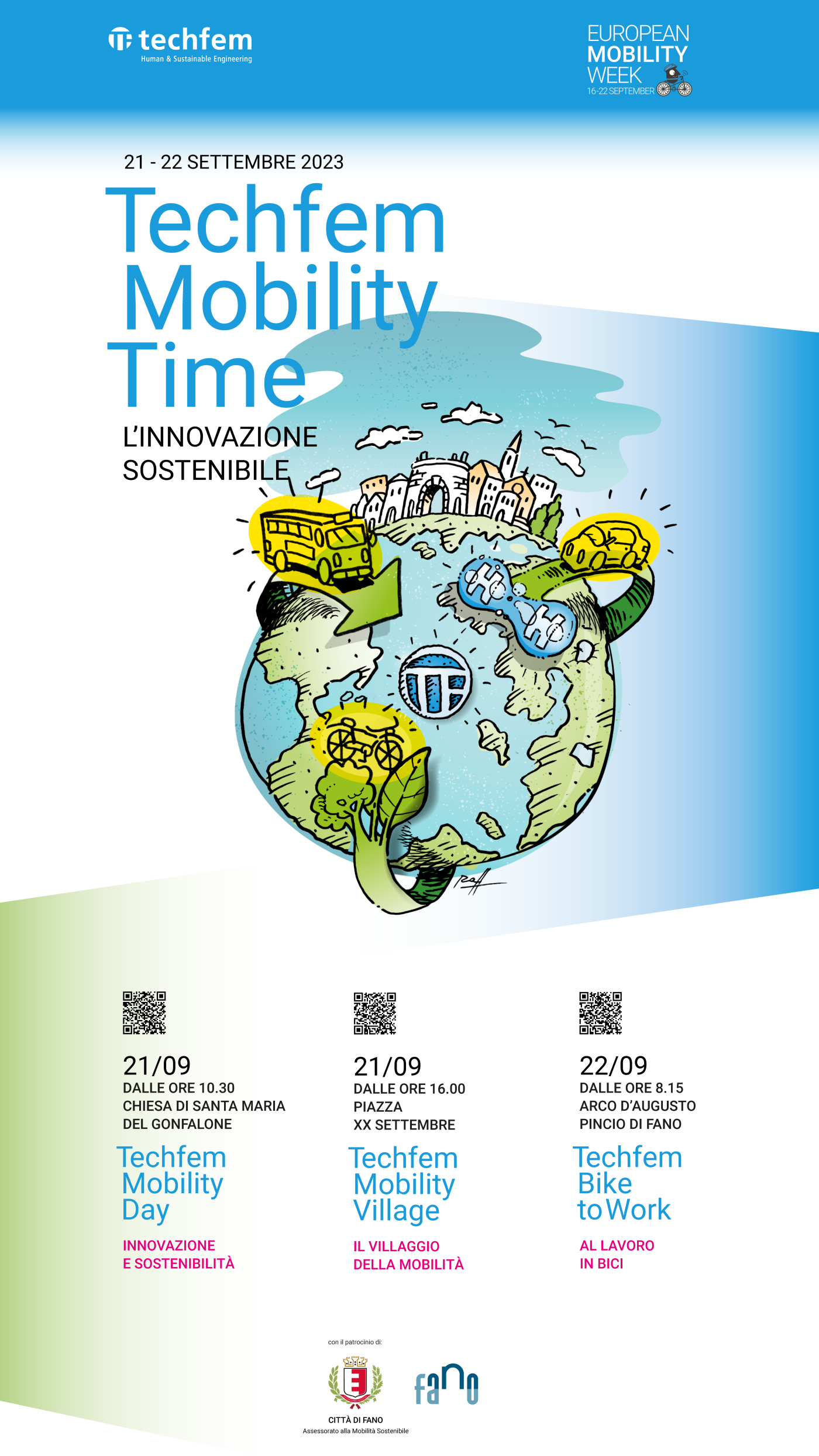 Techfem Mobility Time - The Sustainable Innovation
From 21st to 22nd September on the occasion of the European Mobility Week Techfem is organizing the Techfem Mobility Day, two entire days dedicated to sustainable mobility.
📌 We will start on 21st September at 10:00 am with the TECHFEM MOBILITY DAY
The event will take place at the church of Santa Maria del Gonfalone in Fano and will start with a talk dedicated to students, associations, local authorities and industry experts. During this round table we will talk about hydrogen as an energy carrier of the future, district mobility and sustaibìnable mobility in our territory.
The moderator of the event will be Stefano Gandelli, CONTENT CREATOR OF GEOPOP (a company with around 1.5 million followers on Youtube and hundreds of thousands on other social channels).
📌From 4:00 pm onwards it will take place the TECHFEM MOBILITY VILLAGE

Our village will see 11 exhibitors from the world of sustainable mobility involved in Piazza XX Settembre in Fano including Toyota, which for the occasion will show to the public the Toyota Mirai, the hydrogen car with zero-emission Fuel Cell System technology.
📌 September 22nd, it's time for the BIKE TO WORK!
We will leave together from the center of Fano towards techfem by bicycle. The bike walk aims to promote the use of the bikes as a sustainable means of transport for the daily routine.
Explore the posters dedicated to the events ⬇️