Our affiliation to AMPP: Association for Materials Protection and Performance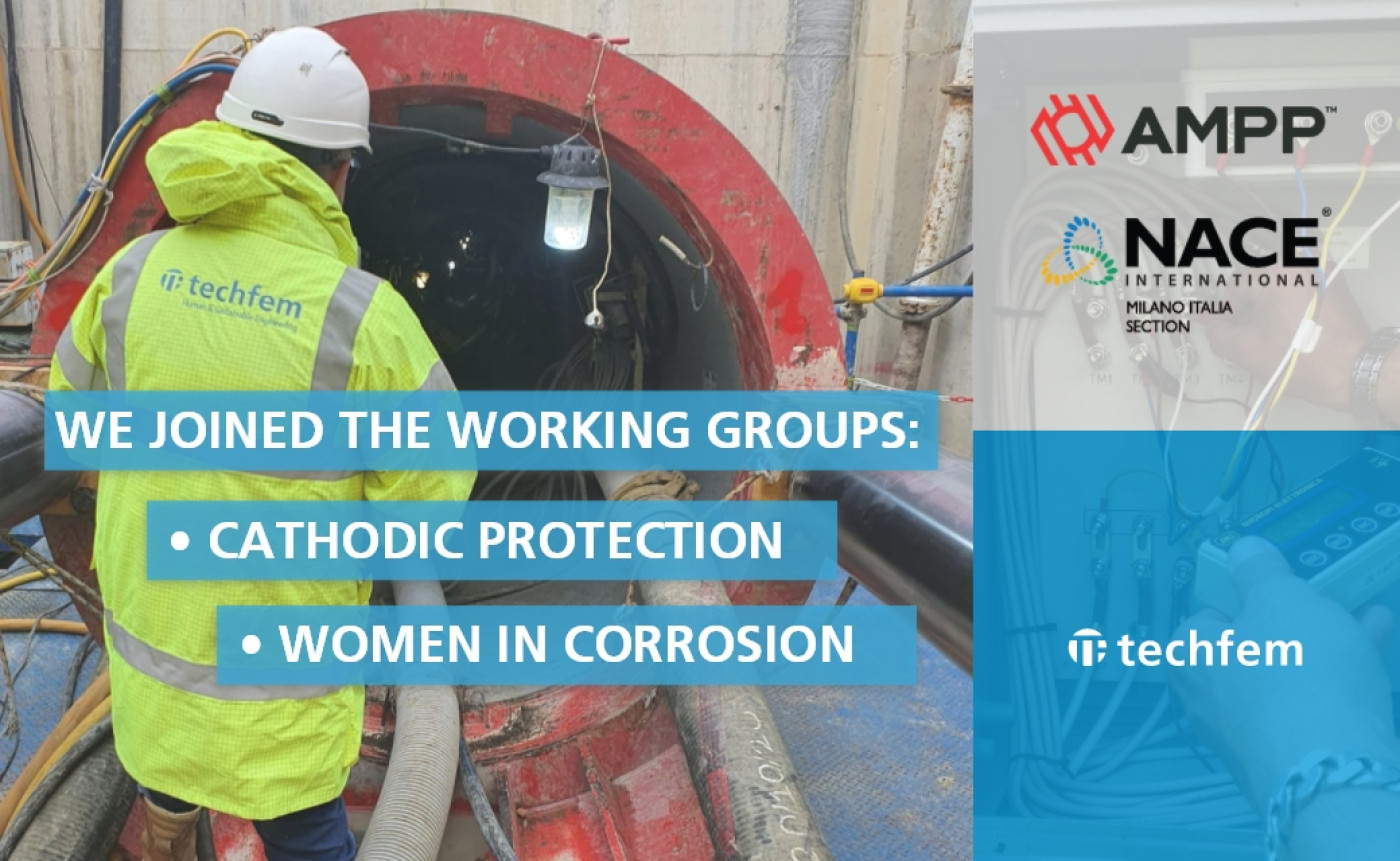 On Friday 9th April 2021 we participated in "Protective Coating for Offshore" workshop, organized by NACE Milano Italia Section and the working group "Coating".
Our CP specialist Elisa Barbaresi who is a member of NACE Italy Cathodic Protection group, has been also involved in the recently born team of WIC – Women In Corrosion as the representative of Cathodic Protection discipline.
This new working group aims to spread the corrosion and material's protection themes in the female technical world through webinars and universities seminars.
This cluster is composed by specialists in corrosion, failure analysis and coating.
It boasts the presence of Giovanna Gabetta, one of the few women who in 1970 completed a purely male course of study, becoming the first graduate in nuclear engineering in Italy.
Our affiliation to NACE International group (which recently joined SSPC: The Society for Protective Coatings to become a unique group called AMPP: Association for Materials Protection and Performance ) allows us to be constantly updated on the best engineering practices in corrosion, coating and cathodicprotection 's field.
Click HERE to read this article in our Linkedin profile.